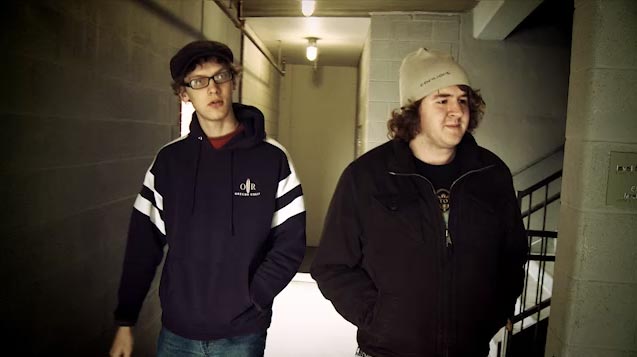 East Tennessee State University Digital Media students Joel Gerlach, Richard Johnson, Matt Tabor, and Harrison Hieb had their entry, "Fingerfight," selected as one of three category finalists in the "Live Action" category of the 2011 Adobe Design Achievement contest.
The prestigious awards program pitted 4,605 entries against each other. The extensive list of universities with entries included schools across the nation, from New York University to five campuses of the University of California. Around the globe, universities in China, Japan and other parts of Asia participated, along with large, well-established schools of the arts in places such as Moscow, Warsaw, Munich, Vienna and Brussels.
Other ETSU student projects progressed to the semi-final stages of the competition. Among those students are David Dixon, Tijana Stevanovic, Maja Savic, Erik Robinette, Seth Elkins, Brad Lucas, Thomas Cupp, Patrick Adkins, Alex Widener and Julia Correnti.
Judges for the awards include a panel of world-class experts from such schools as London's Royal College of Art and the School of Cinematic Arts of the University of Southern California.