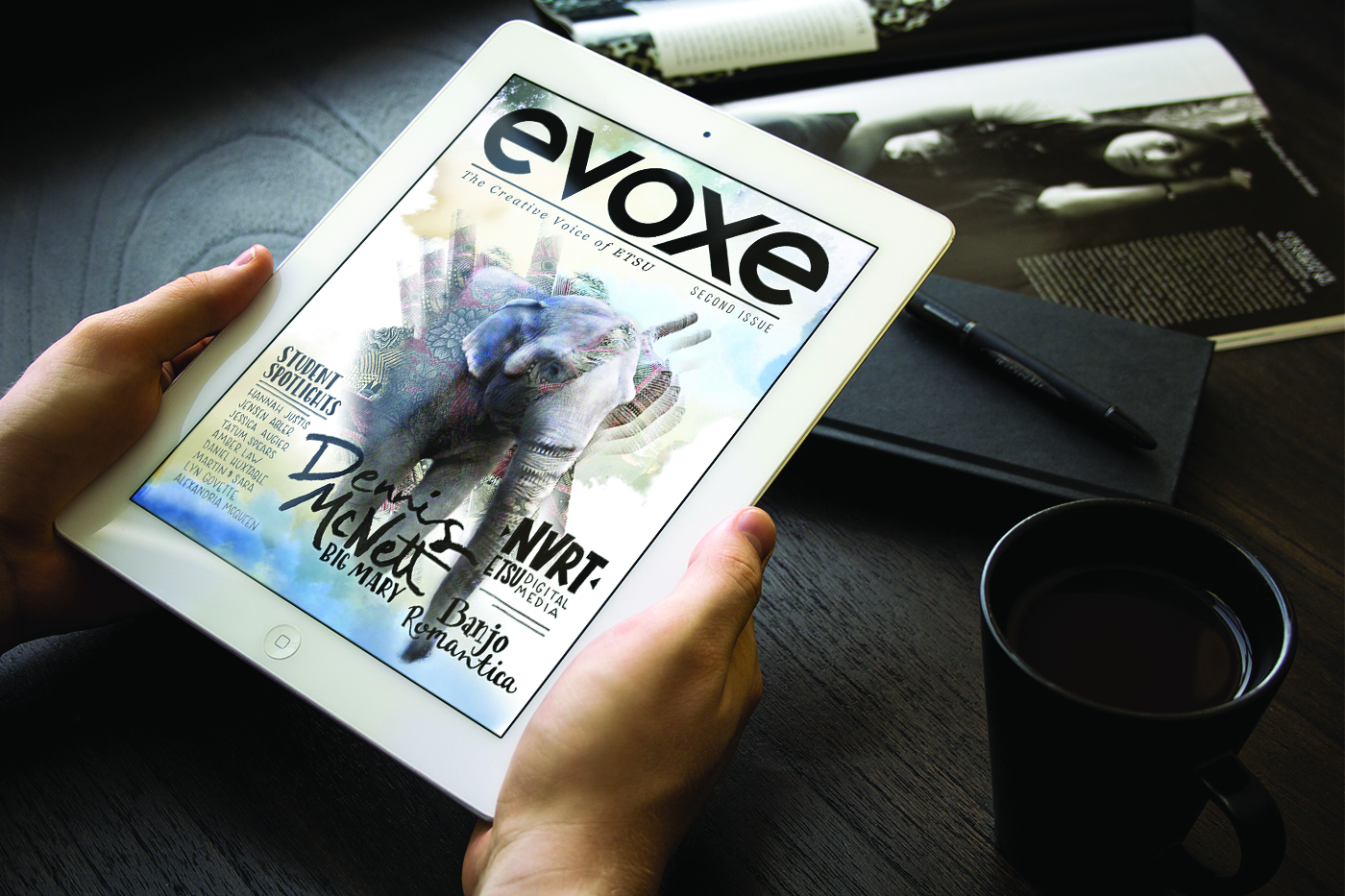 An interactive digital publication focused on the arts created by students and overseen by faculty at East Tennessee State University brought home the "Student Best of Show" award from the American Advertising Federation of Northeast Tennessee.  It also won a regional Addy award which will be presented in April.
The publication is called "EVOXE" and was created by students and faculty in ETSU's mass communication and digital media programs to celebrate the arts at ETSU.  It is currently available as an app for mobile and tablet devices as well as viewable online.
Inside "EVOXE" are stories about ETSU's many programs in the arts, including digital media, theater, music, graphic design, studio art, dance, literature, and radio, television, video and film (RTVF).  It includes interviews with students, faculty, staff and alumni.
"It's an honor to support our university through the work of students," said Dr. Stephen Marshall, chair of the Department of Mass Communications.  "This magazine gives students the opportunity to do professional-level work while still in school. The professional experience is exactly what we focus on at ETSU and the things learned go beyond the classroom."
"We couldn't be more proud of our students," said Jonathan Hounshell, associate professor of Digital Media.  "They were thrilled to see their publication live on the app stores.  Its innovative projects like this that keep students engaged through active learning and professional workflow.
"We think 'EVOXE' is a shining example of how collaboration creates great opportunity."