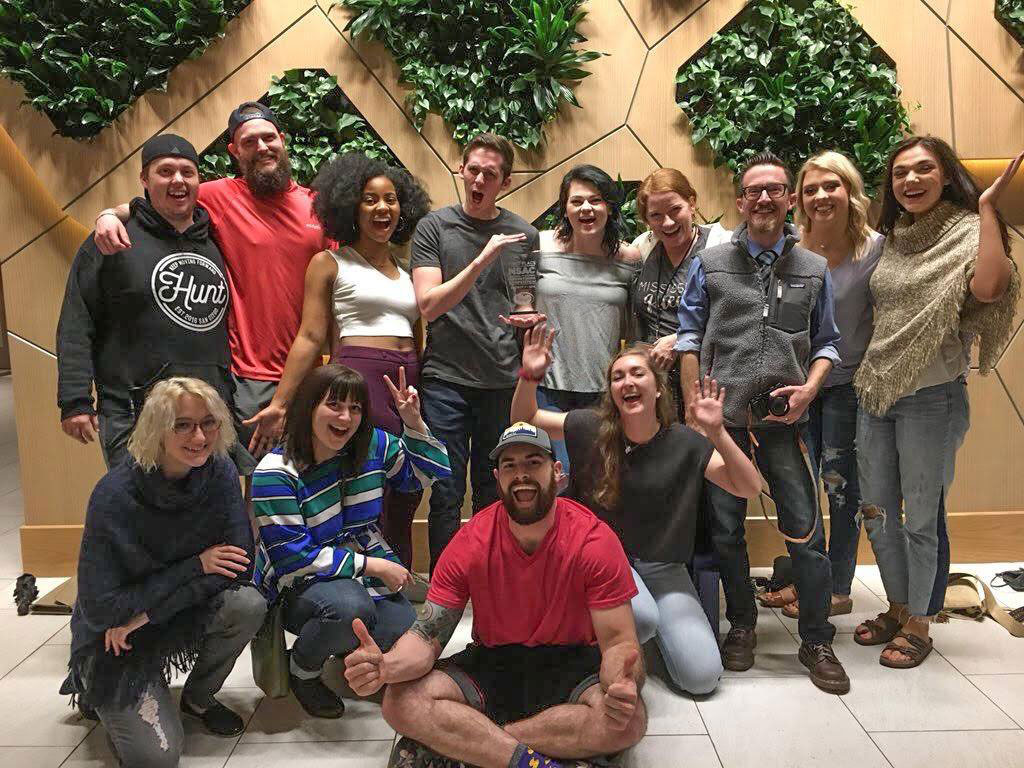 ETSU students take first place in district AAF NSAC competition
A team of East Tennessee State University students took home top honors in the district-level American Advertising Federation (AAF) 2018 National Student Advertising Competition (NSAC) held in Jackson, Mississippi, and will advance toward the national competition.
The NSAC is the premier college advertising competition in the United States, providing more than 2,000 college students the real-world experience of creating a strategic advertising, marketing and media campaign for a corporate client and pitching their work to advertising professionals at the district, semi-final and national levels.
This year's corporate sponsor of the competition is Ocean Spray Cranberries Inc.  Over 150 competing AAF chapter teams nationwide developed written, integrated marketing campaign proposals and 20-minute presentations in response to a real advertising challenge facing Ocean Spray.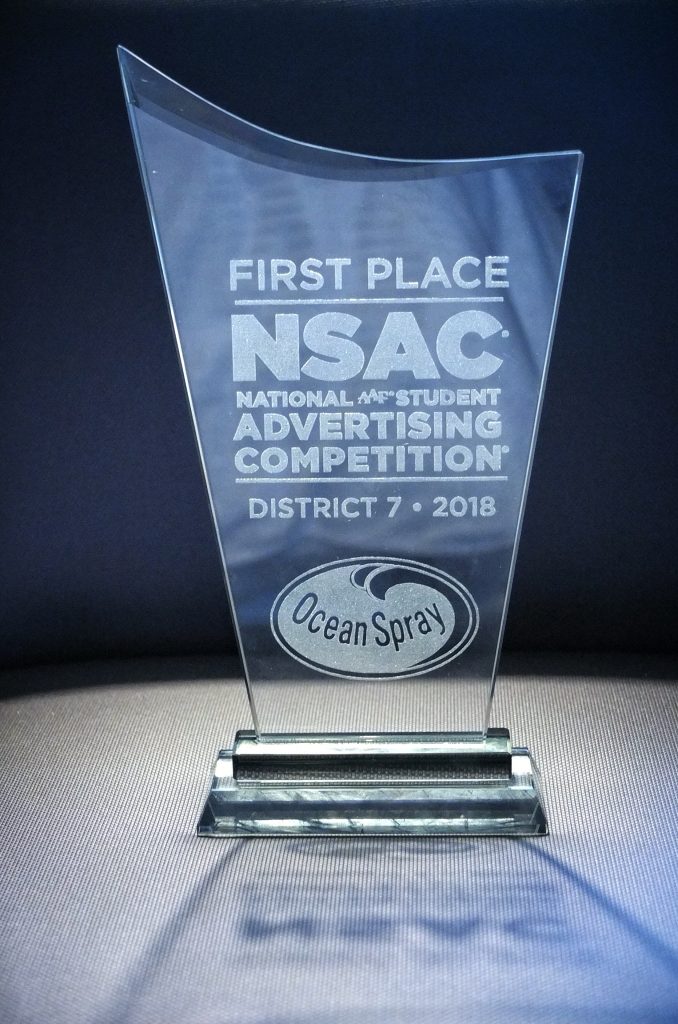 Twenty-five ETSU students from three academic departments are participating in the competition this year, led by Jonathan Hounshell from the Department of Digital Media; Kelly Porter from the Department of Art and Design; and Dr. Stephen Marshall , chair of the Department of Media and Communication.
In winning the competition in District 7, which represents 20 affiliate advertising clubs and federations in Alabama, Georgia, Louisiana, Mississippi and Tennessee, the ETSU team topped the University of Alabama (second place), Loyola University (third place), Louisiana State University, the University of Memphis and other institutions.
"This is great evidence of the collaborative, silo-busting vision we all have focused on to produce amazing professional work leading to great careers," Marshall said.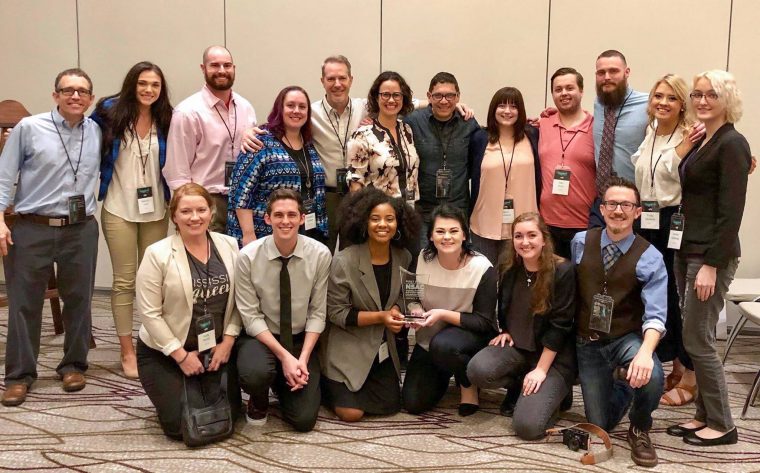 "This is a brilliant collaboration, clearly a game-changer for the students," said Mira Gerard, chair of the ETSU Department of Art and Design, who also expressed appreciation to the faculty in all three departments who worked with the participating students both in and out of the classroom in this effort.