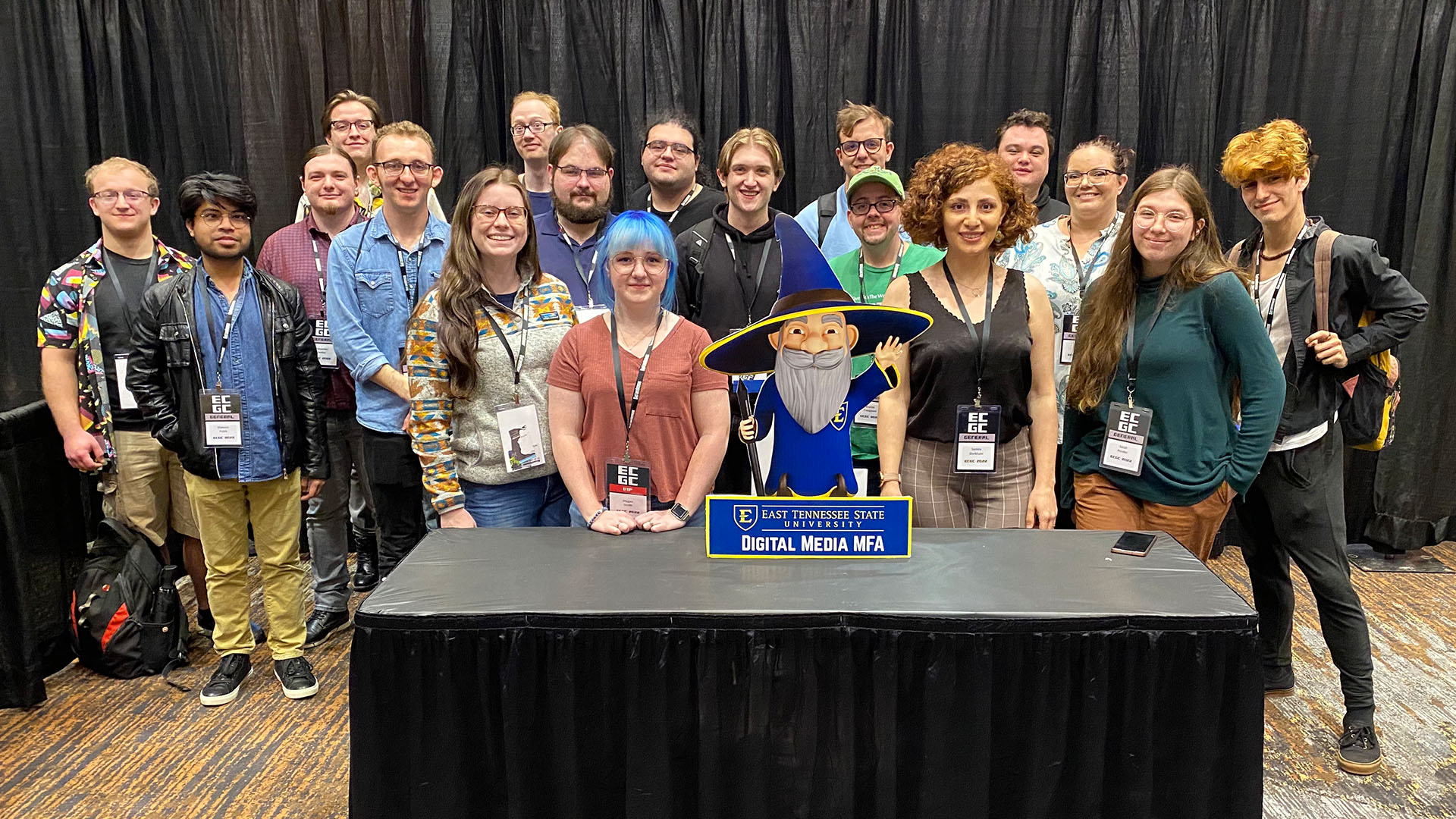 ETSU's Department of Digital Media was a spotlight participant at the 2022 East Coast Game Conference. Students and faculty participated in several ECGC sessions including a panel discussion regarding their partnership with East Tennessee Children's Hospital. This partnership created multiple training scenarios from crash cart simulations to cutting-edge VR de-escalation training for the hospital staff. Megan Smith, Stephen Overton, Grayson Wiles, and Todd Emma discussed working with non-gamers as stakeholders and the pipeline for asset creation and deployment.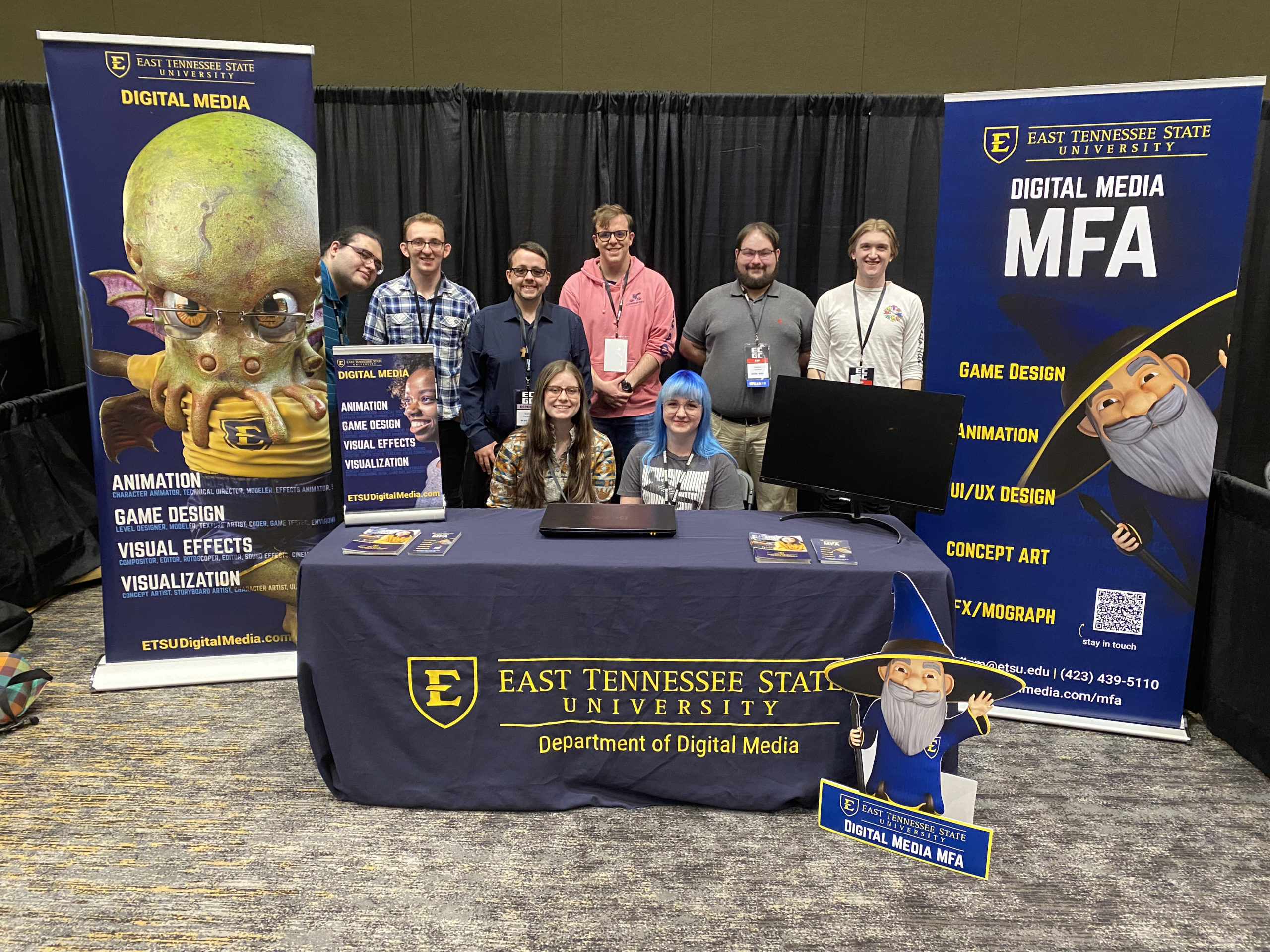 FACUTLY AND STUDENTS PRESENT RESEARCH
Is grad school for you?
Professor Todd Emma and Assistant Professor Jacy Richardson
Lessons Learned in VR Training Partnerships ETCH and ETSU
Professor Megan Smith, Professor Todd Emma, Stephen Overton, and Grayson Wiles
Thinking Outside the Box for Games
Assistant Professor Jacy Richardson
Tips and Tricks for Complex Hard Surface Modeling Techniques
Assistant Professor Sarit Somasa
Preparing a Kickstarted Campaign for Your Indie Game
Joey Mora
DIGM STUDENT WINS AWARD
Maggie Shelton was the Judges' 2D Game Art winner as well as People's Choice in the game art contest! See all of the Contest Results
ABOUT ECGC
The Research Triangle Park of North Carolina is home to more than 40 companies developing, publishing, or providing technology or services to the video game industry. These companies employ more than 1,100 people directly involved in creating video games, simulations and video game technology.
The Triangle Game Initiative (TGI) was founded in 2008 to support and promote the video game industry in the RTP area. A 2009 local gathering hosted by TGI hoped to attract 200 regional game programmers, artists, and producers. More than 500 attended. In 2010 the conference grew to over 800 attendees and has continued to increase attendance each year. Rebranded as East Coast Game Conference™, the annual event attracts more than 1,800 attendees.