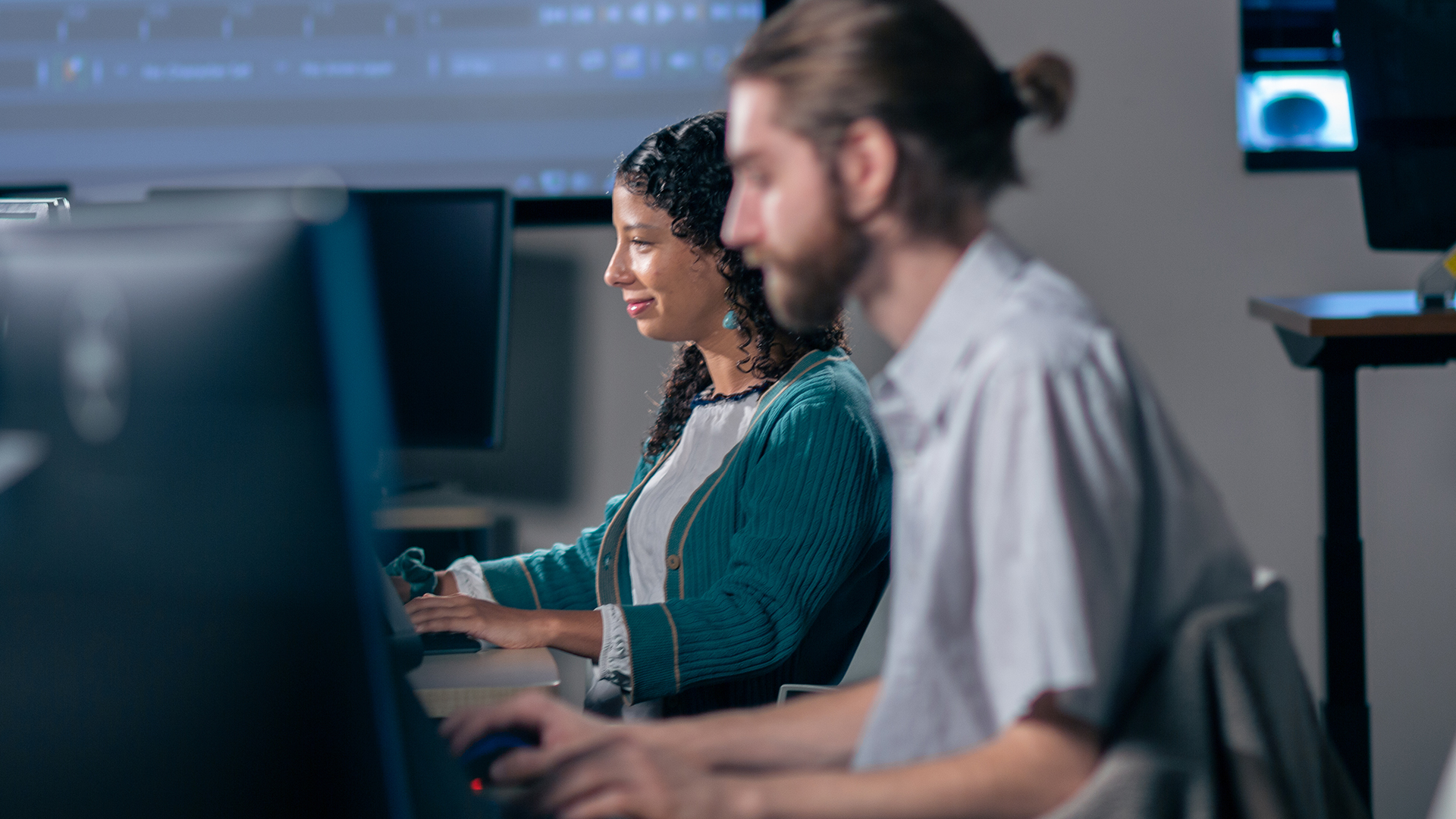 East Tennessee State University has been ranked the Top School in Tennessee for the 2023 Animation School Rankings.
The online resource Animation Career Review considered nearly 200 schools with animation programs across the United States in determining the 12th annual rankings.
No. 1 in Tennessee for Animation
No. 1 in Tennessee for Game Design
No. 7 Nationally for Animation B.S. Degree
The ETSU Digital Media Department in the College of Business and Technology offers a Bachelor of Science in digital media with concentrations in animation, game design, visualization and visual effects. There is also a digital media minor for students to gain broad exposure in each of those areas.
The program also offers Tennessee's first Master of Fine Arts degree in digital media. The MFA is the terminal degree in the field, and ETSU attracts regional, national and international students to its program..
This establishes what we already know, that we offer
a top-notch program for students of digital media.
"This honor comes at an ideal time — the first graduates of our MFA program will be accepting their degrees this May," said interim department chair Todd Emma. "Our students have the opportunity to equip themselves in digital media by choosing from a number of career paths, including animation and game development and this establishes what we already know, that we offer a top-notch program for students of digital media. Our graduates have gone on to work on notable creative properties that include 'Borderlands,' 'Falcon and Winter Soldier,' 'Intergalactic Pizza Delivery Guy,' 'Thor Ragnarok,' 'Halo,' 'RWBY,' 'Crucible,' and 'Justice League.' We're very proud of that, and with these rankings."
Ranking criteria consists of academic reputation, admission selectivity, employment data, depth and breadth of the program faculty, value as it relates to tuition and indebtedness, and retention and graduation rates.,