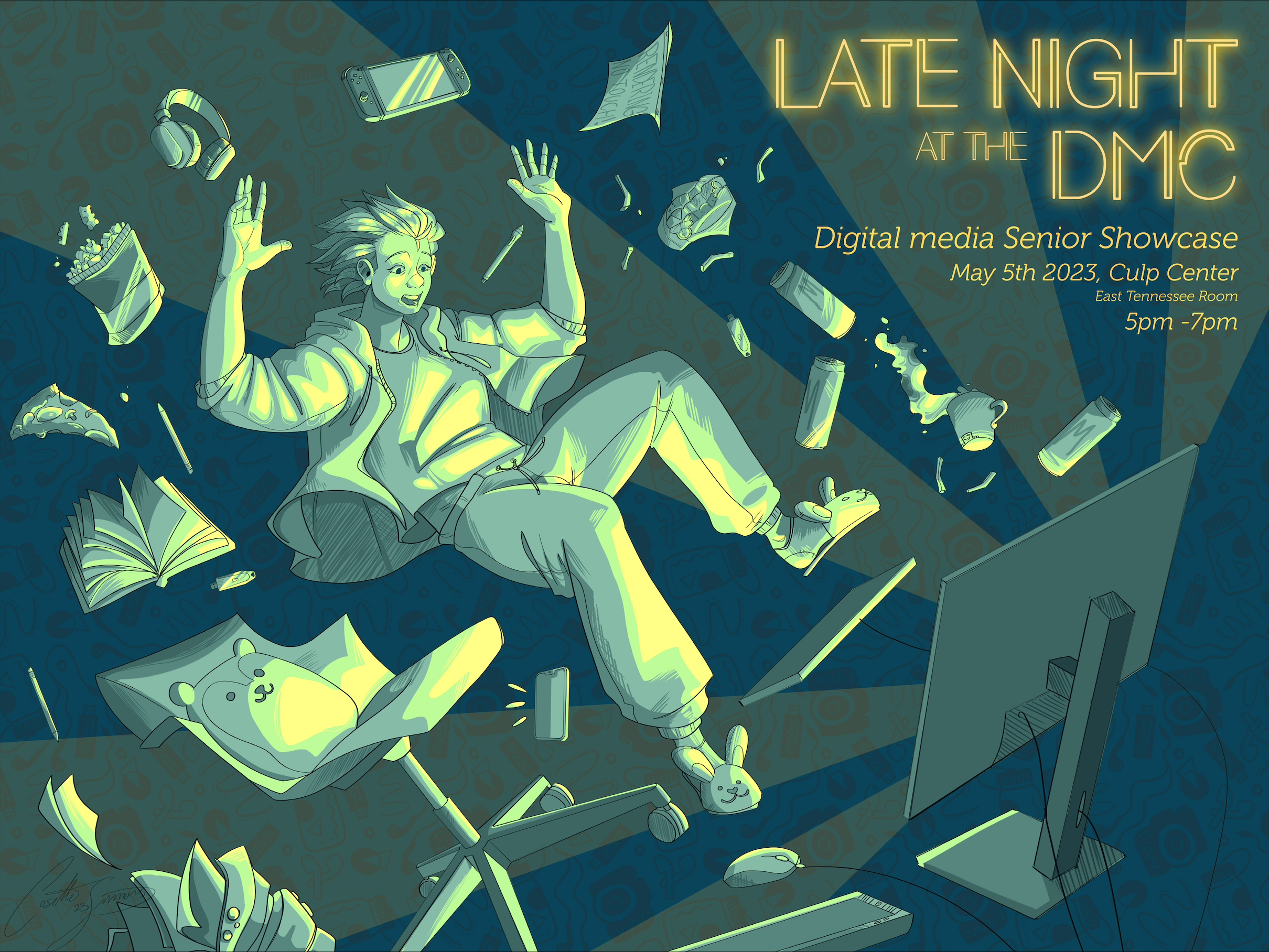 Poster designed by Cosey Simmons, Class of Spring 2023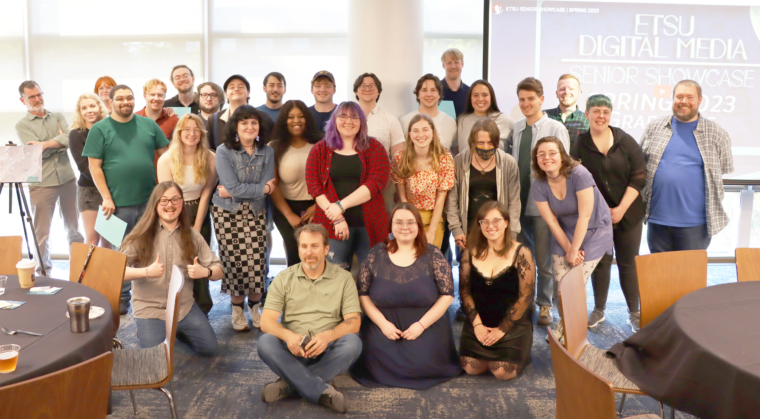 The Digital Media program's graduating class held their spring Senior Showcase on May 5th at the D.P. Culp Student Center. The event, which is organized entirely by the undergraduates, provided an opportunity for the graduating students to showcase their work and personal projects to friends, family, professors, and peers.


The students' concentrations varied from concept art to technical direction, and the marketing materials and interactive pieces for the event were all created by the graduating class. The program is known for its exceptional modeling skills and had various 3D printed statues as table centerpieces.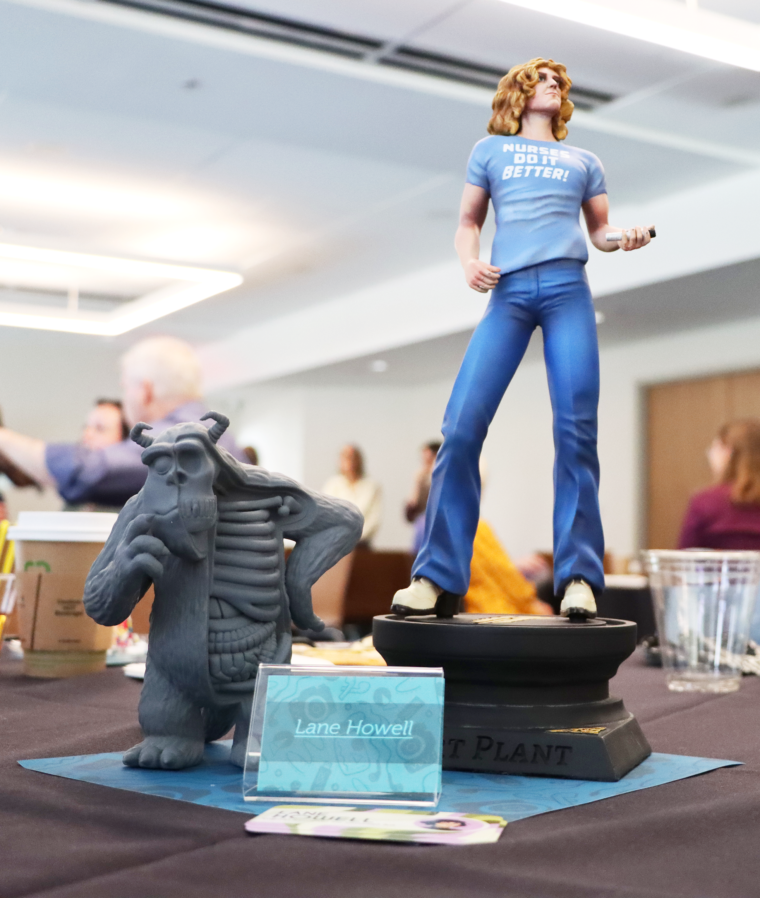 "Getting to meet all the parents of the outstanding students was an amazing experience. Seeing the work displayed in a professional manner assures us that the graduates of our program comprehend the skills taught, and can apply it to any digital media field they choose."

Tod Emma, Chairperson
The Digital Media Program seeks to bridge the arts and sciences by providing students with technical skills along with an understanding of aesthetics and practical experience in digital media. The program brings together students, faculty, industry professionals to prepare students for the challenges of careers in game design, animation, digital video, visual effects, visualization, interactive design and other areas in digital media.

Out of the graduating class, six will be attending the new Master of Fine Arts (MFA) program offered for Digital Media in Fall 2023. The MFA in Digital Media, is designed to serve the professional creative community by both advancing learning and skills, and providing credentials for career transitions. Digital Media recently celebrated their first inaugural graduating MFA class as well in Spring 2023.

Watch the Senior Showcase Spring 2023 video here :