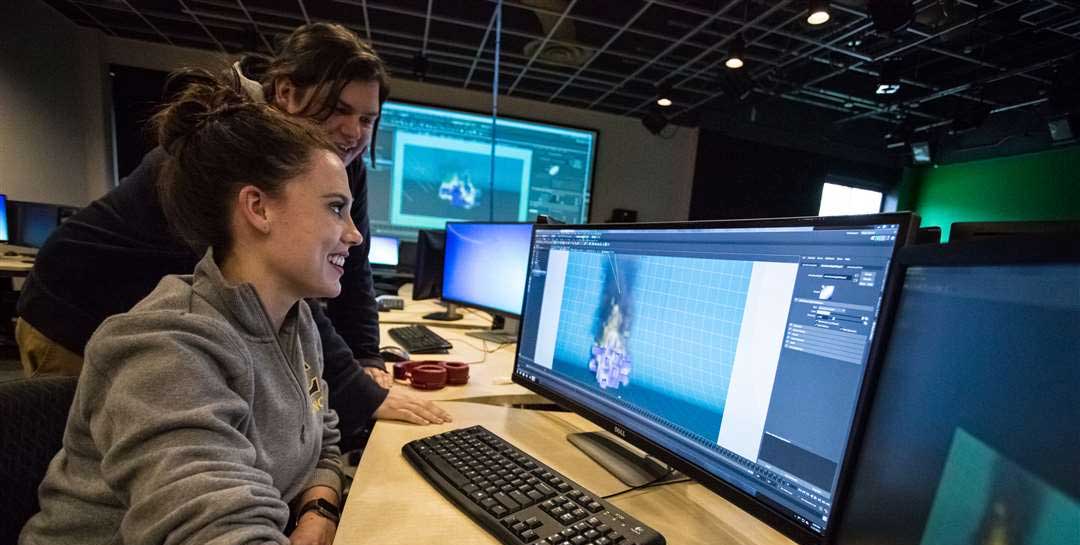 ETSU Digital Media's Game Design Concentration was highlighted in this article in the Kingsport Times-News.

Four Digital Media Students are Semi-finalists in the 2016 Adobe Design Achievement Awards We're pleased to announce that 2 out of the 8 team projects from the Advanced Raster-Based Imaging class in Digital Media were selected as official semifinalists in the 2016 Adobe Design Achievement Awards. Congratulations to Justin Bergan, Scott Hill, Jonah Lasley and Aaron Bookout! 1469 Semifinalists were chosen this year out of 5304 international entrants. the Adobe Design Achievement Awards are a global digital media competition for student creators in 14 categories. Judging Criteria: Project originality and creative excellence. Effectiveness in meeting a communication objective. Demonstrating skills Continue Reading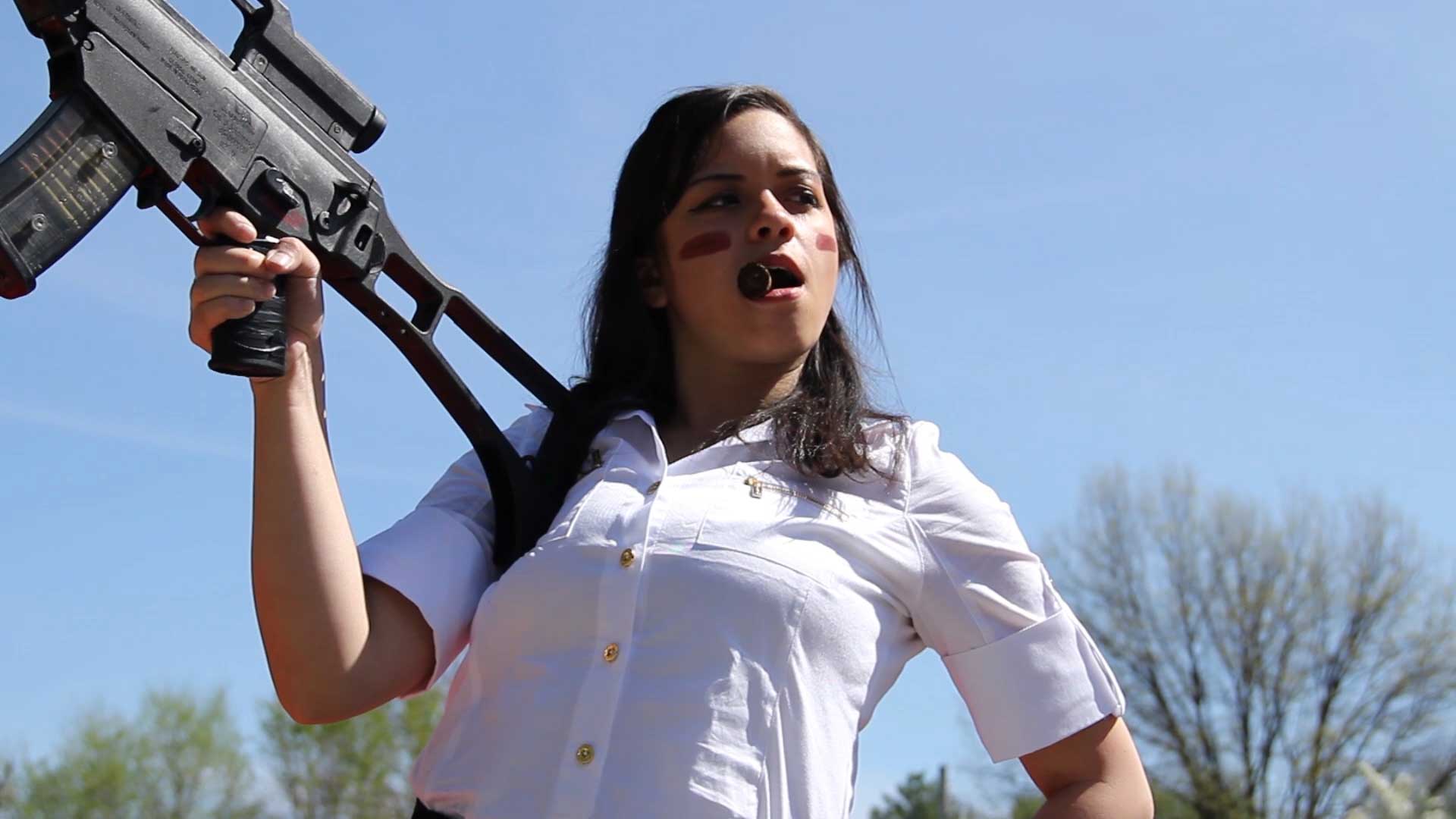 The Tennessee/Kentucky Communications Association Conference held their second annual Student Film Showcase at Montgomery Bell State Park on September 11, 2015. 35 Colleges/Universities from Tennessee, Kentucky and Indiana submitted 38 entries in varied categories of documentary, commercial/PSA and short film. 21 entries were selected for the event. Stacey Suarez, a digital media student, won first place in the commercial category for her stop motion submission Options are Everywhere. Paige Taylor, also a digital media student, won first and second place for her short film submissions Mundane Combat and I Feel Pretty. Congratulations!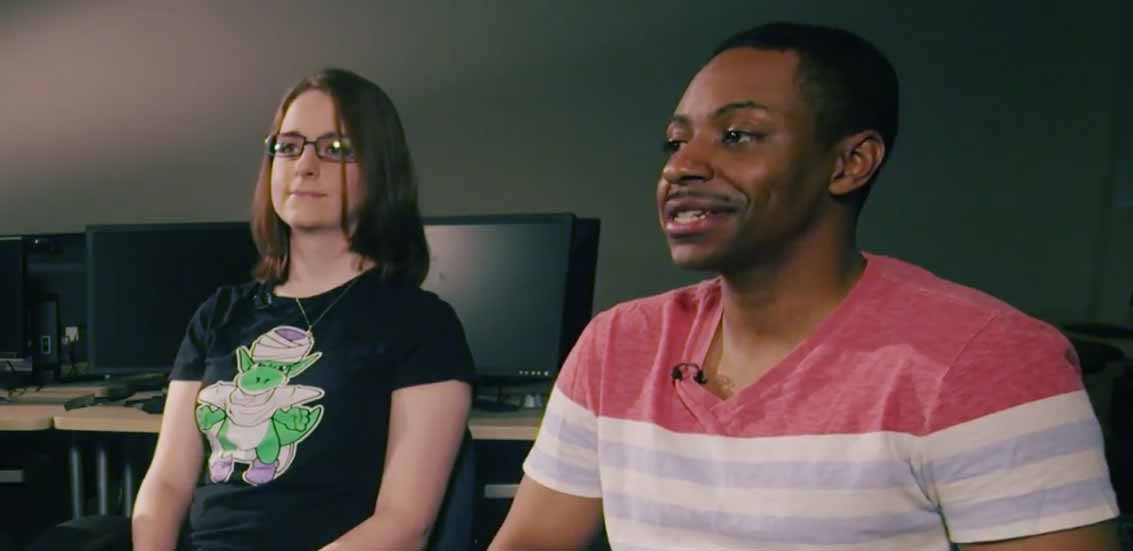 Interesting interview with a project team from Principles of Interaction about their 2D side scroller with color-coded puzzles and levels.
There are a number of opportunities for scholarships: Fine and Performing Arts Scholars.  Applications for the Fine and Performing Arts Scholars Program are due by March 15th.   You'll need and ACT of 22 or higher and a high school GPA of 2.75 to be considered for this program.  Don't miss this opportunity—it's a great program and a great scholarhip.  You can get the full application information from the honors college. College of Business and Technology Scholarships.  Most of the scholarships are for $1,000 and are awarded for the upcoming academic year. All College of Business and Technology undergraduate students Continue Reading

Tim Matney conducted a Matte Painting Workshop at the ETSU Digital Media Center, open to current digital media students on a first-come first-served basis. Tim Matney is an experienced visual effects artist, specializing in digital matte painting, whose work has appeared in many feature films, TV shows, national commercials and games. He began his career as a 3D Generalist working in computer games in the late 90's, then honed his skills as a modeller and texture artist on feature films, before discovering matte painting on the job and his affinity for it. He currently lives in the Blue Ridge mountains of Virginia, operating Continue Reading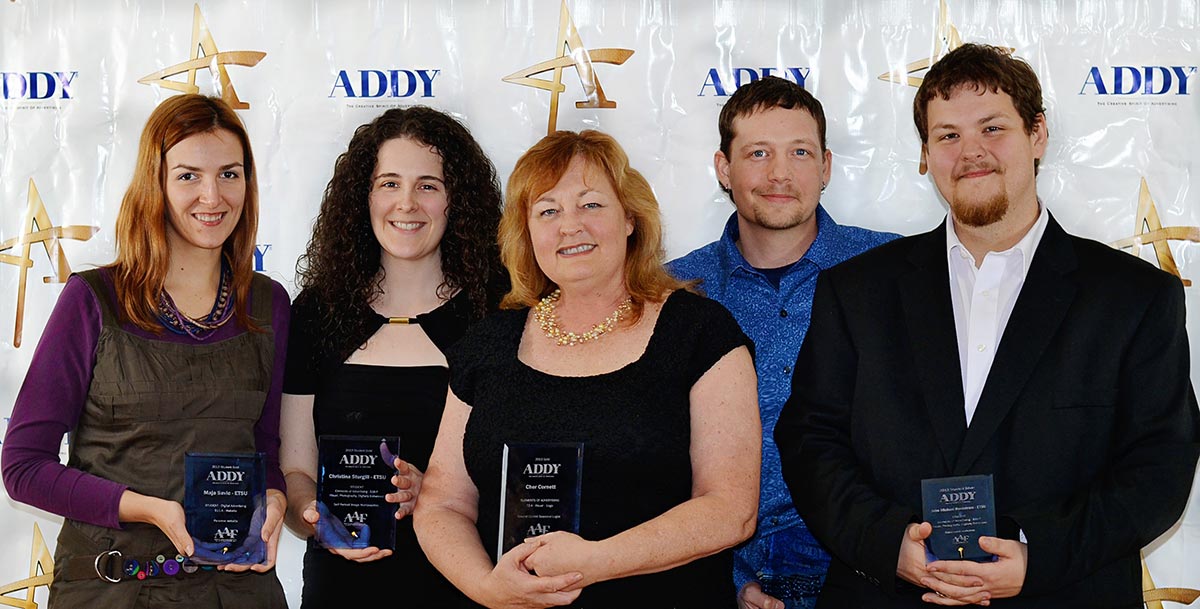 Digital Media Wins Honors in the 2013 Northeast Tennessee ADDY Awards!  ETSU Digital Media students Brad Stines, Christina Sturgill received Gold ADDY awards, and John Michael Nordstrom received a Silver ADDY in the Elements of Advertising/Digitally Enhanced Photography category in the American Advertising Federation-Northeast Tennessee ADDY Awards, Student Division. The awards presentation was held at The Johnson City Country Club on February 23, 2013.  Cher Cornett, a faculty member in Digital Media, also won a Gold ADDY in the professional division category, Elements of Advertising/Logo, for the "Ground Control Landscape Services" logo. Student and professional works winning Gold went on to compete in the Regional Competition for Continue Reading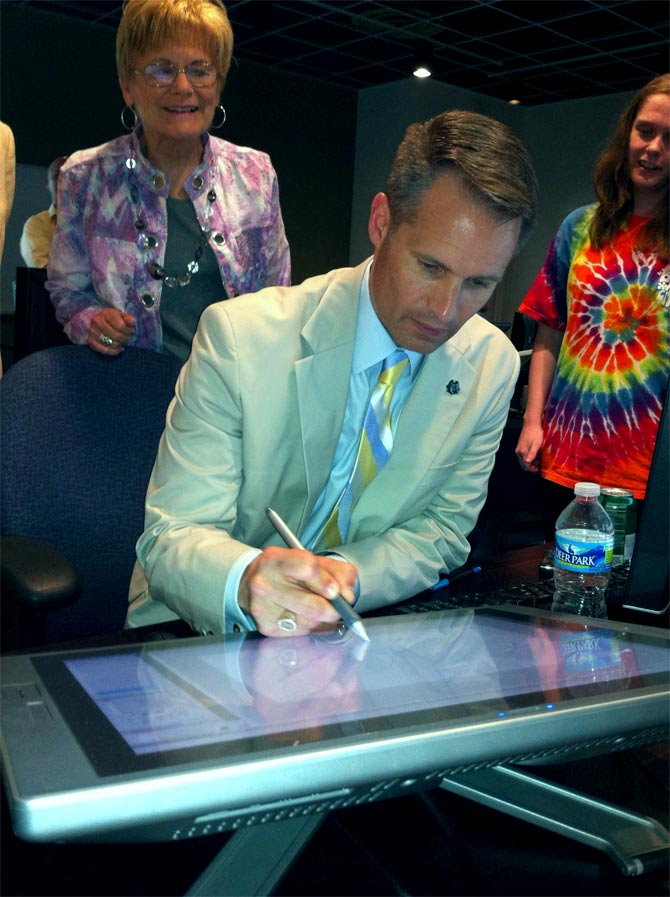 ETSU's new president, Dr. Brian Noland, toured the digital media center last Friday.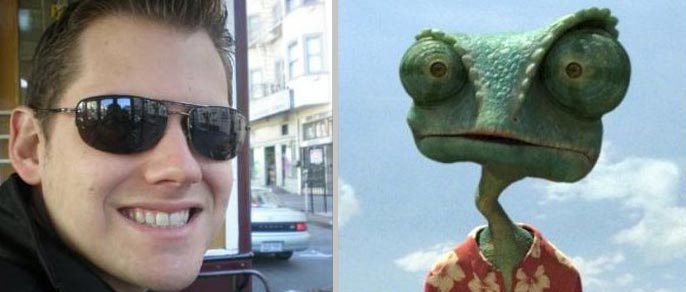 Chase Cooper, digital media graduate in 2007, is up for a prestigious Annie award for his technical direction work on Rango.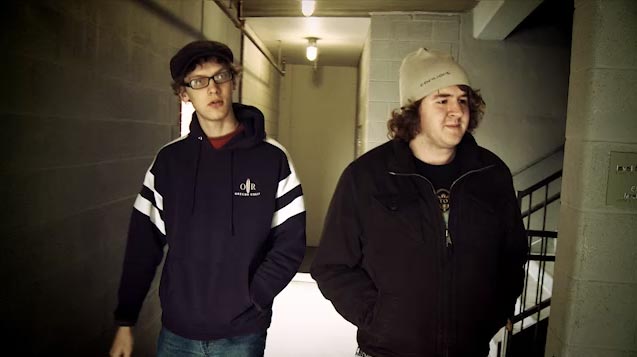 East Tennessee State University Digital Media students Joel Gerlach, Richard Johnson, Matt Tabor, and Harrison Hieb had their entry, "Fingerfight," selected as one of three category finalists in the "Live Action" category of the 2011 Adobe Design Achievement contest.
scroll to top